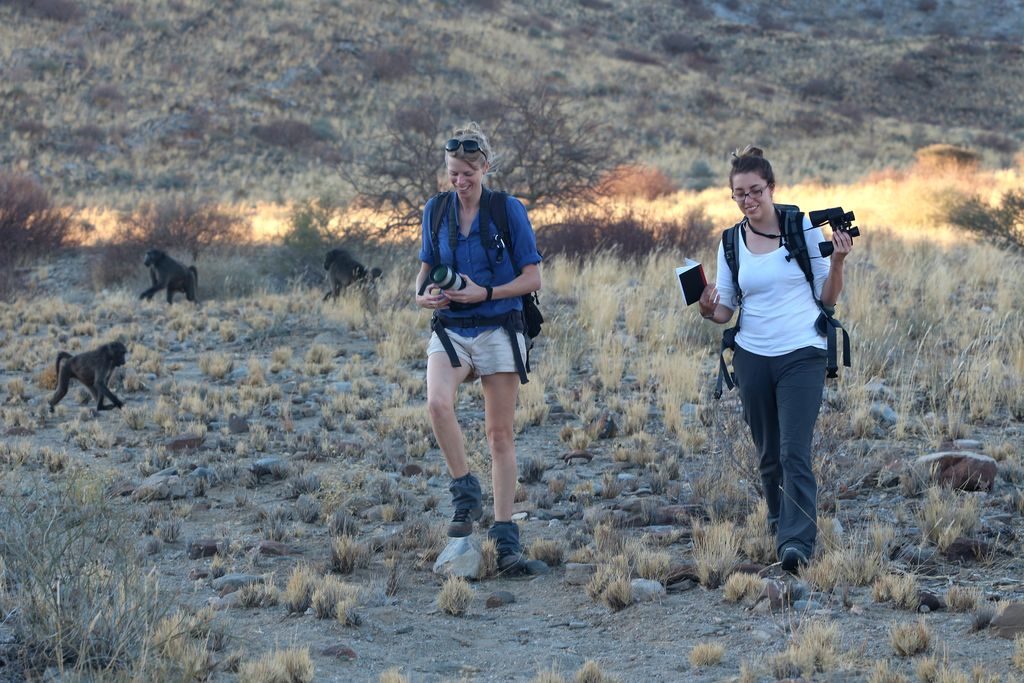 Role description
Volunteer Field Assistants positions combine practical research with training and are entirely field-based. The volunteers are trained by and work alongside doctoral students and postdoctoral researchers, assisting with their studies and contributing to the wider research activities of the Tsaobis Baboon Project.
The fieldwork will primarily involve daily follows of baboon troops on foot, collecting data on the behaviour of individually recognisable animals, together with monthly vegetation surveys, and the capture of both study troops to fit GPS collars and collect measurements and samples. This year, our research includes projects on social information use and sibling rivalry in baboons.
Why applying
To share the lives of wild baboons in a beautiful landscape
To learn new skills and experience that are relevant to research in behaviour, ecology, and conservation
To be involved in a long-term project on African wildlife, hosted by an international research institution and conservation charity
To use this experience as a stepping stone on to Masters and PhD degree courses
Positions available
There are no positions open at the moment, please visit the website regularly for updates.

Further information
For further details about these positions, including how to apply, the work involved, our working and living conditions in the field, information about health and safety, preparations prior to departure, and what to bring with you, please visit this page.
Credit: A Baniel

Credit: A Carter

credit: R Emeriau